Loving Fitness
I adore working out. It helps my energy level, brain function, and my spiritual level much higher. Last year was so stressful at the school that I got to where I was only working out once per week.
Since being home, I still find it slightly difficult because:
I'm already up so early teaching I can't afford to wake up any earlier to exercise.
I also work throughout the day, and HATE leaving my son with anyone. I love being with him.
He's active so doing intense workouts around him could get he and I both hurt LOL!
In between work and taking care of him sometimes it's sleep or exercise, I often choose the former.
So, in order to beef up my workouts to lose the 5 lbs I gained during my horror of a job… I've come up with a brilliant plan to help overcome those rainy/stormy days when he and I cannot go walking/running together.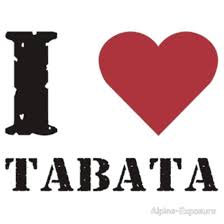 What is TABATA?
Tabata can be described as : Hard, Fast, DONE!!

So for me I will be attempting to do this at least 2-4 times per day to get in 30 minutes of exercise. I will be posting my most high calorie Tabata finds!
ENJOY MY INSPIRATIONAL PODCAST- RHEMA